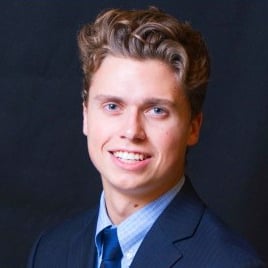 James Schock
Senior Associate, Transaction Advisory Services
James Schock is a senior associate in the M&A Advisory Services practice at Redpath and Company. He has experience providing services for clients in a variety of industries including private equity, healthcare, financial services, construction, manufacturing and distribution, and technology. James works with privately-held lower and middle-market companies providing financial due diligence, financial modeling, and consulting services on both buy-side and sell-side transactions for deals ranging from $1M to $45M. He has a Bachelor of Accountancy from the University of North Dakota-Grand Forks and has been providing accounting and advisory services since 2020. James joined Redpath and Company in 2022.
Professional Activities
Association for Corporate Growth, Minnesota
Education
Bachelor of Accountancy, University of North Dakota-Grand Forks
Services
Financial Due Diligence
Financial Modeling
Buy-Side and Sell-Side Consulting
Do You Want To Send A Message?