No two deals are alike, and every transaction presents unique challenges, risks, and opportunities. Your team of M&A advisors will guide and support you through every stage of the transaction lifecycle from developing the corporate strategy to performing diligence to leading the integration efforts.
Whether you are deploying your newest fund, divesting a business unit, contemplating an exit, or testing the waters for your first transaction, Redpath and Company will help you make timely, informed business decisions. You'll receive comprehensive insights and insightful diligence reports that will be leveraged throughout the transaction process, giving you the flexibility to scale up or down as necessary.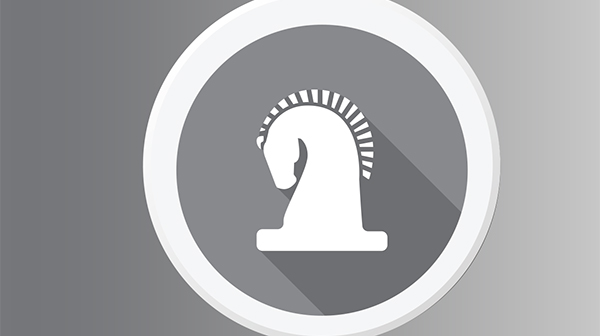 Strategic and financial consulting with regard to raising capital, investment decision-making advice, identification of new opportunities, and rigorous M&A support throughout the value creation cycle.
Strategic Planning: Sell-Side
Strategic Story

Transition Goal Identification

Sell-Side Process Definition
Strategic Planning: Buy-Side
Growth Strategy

Inorganic Growth Strategy

Target Strategy & Rationale
Value Creation: Sell-Side
Quick-Hit Assessments

Financial Analysis

Initiative Development & Execution
Transaction Preparation
Outside Support Requirements

Sell-Side Quality of Earnings

Diligence & Process Preparation
Transaction Management
Transaction Process

Risk Management

Third-Party Coordination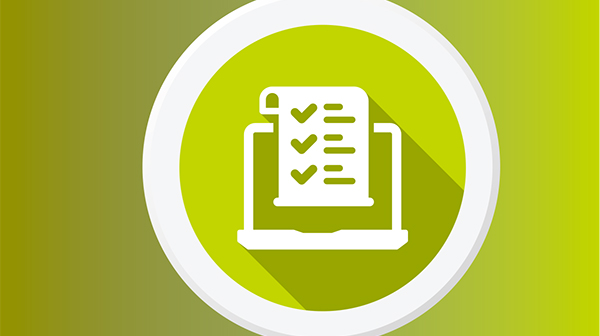 Diligence and planning to ensure transaction readiness and increase the likelihood to close, alignment of M&A strategy and goals identified in pre-diligence, and a strong foundation set for post-close success.
Sell-Side Readiness
Financial Modeling
Diligence
Quality of Earnings (Financial Diligence)
Operational
I.T.
Tax
Others As Identified
Synergy Planning
Transaction Management
Transaction Process
Risk Management
Third-Party Coordination
Closing Advisory
Legal Support
Negotiations Support
Pre- & Post-Close Support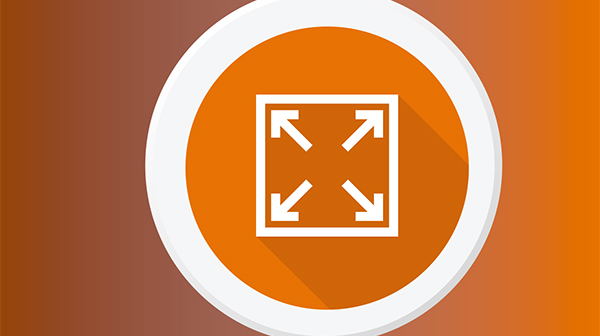 Implementation of critical First 100 Days items that create the foundation for scale and synergy capture that lead to maximum returns when executing the exit strategy.
Integration Strategy
Vision & Rationale
Objective & Metrics
Guiding Principles & Integration Type
Operating & Organizational Model
Operating & Organizational Model Design
Infrastructure Design
Retention & Culture
Integration Planning
Confirmatory Diligence
Milestone & Integration Planning
Integration Roadmap
Synergy & Financial Plan
Synergy Validation & Playbook
Financial Outlook
Metric Tracking
Integration Management
Integration Process
Synergy Management
Change & Communications Management
Adding Value Throughout the M&A Lifecycle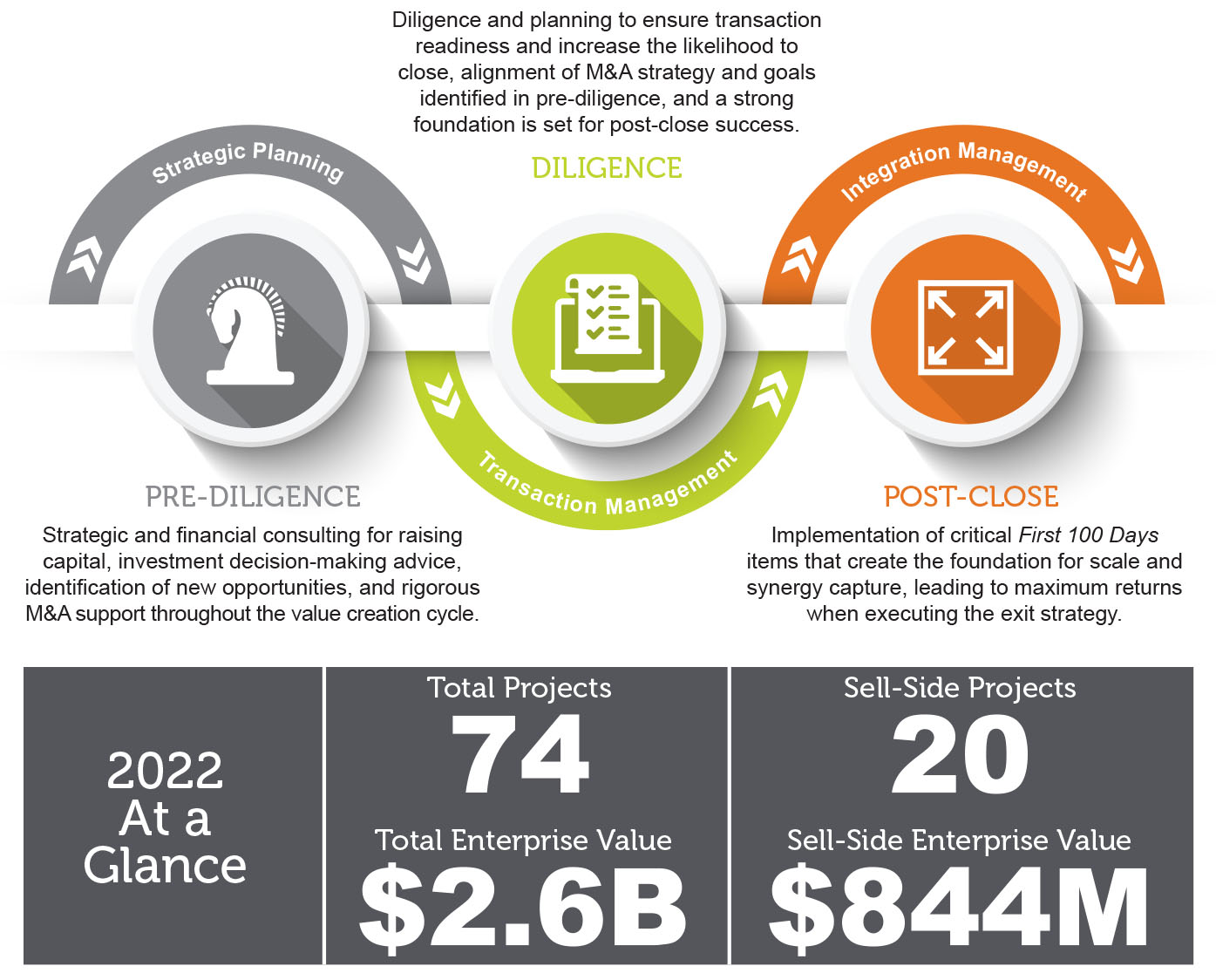 Every transaction presents unique challenges, risks, and opportunities. Whether you're navigating buy-side, sell-side, refinancing, or another transaction, a collaborative engagement with your advisors can cover all of the angles and ensure a successful outcome. Redpath provides our clients with the information they need to make informed business decisions throughout all stages of the transaction lifecycle.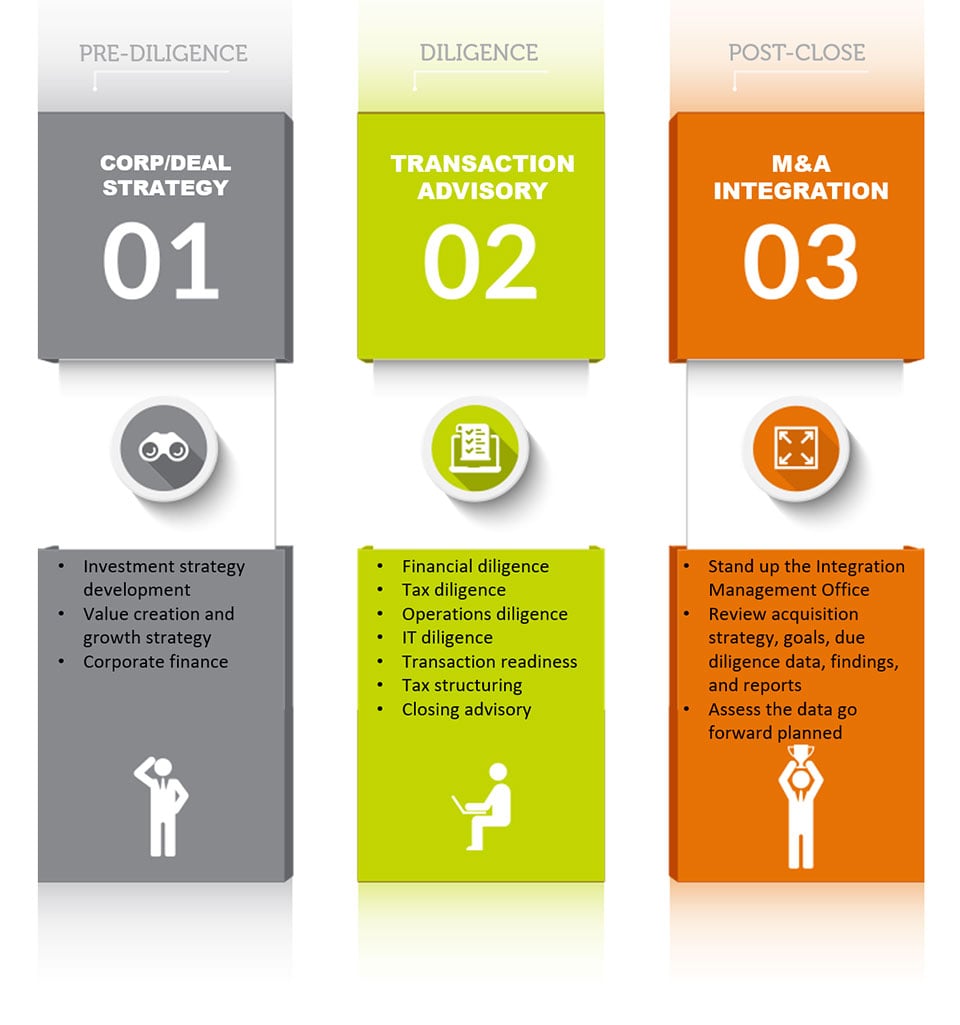 M&A Advisory Services Team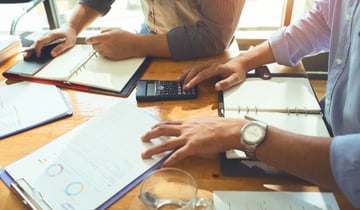 The purchase price in an M&A transaction is often thought about as the enterprise value, which is the adjusted EBITDA times a ...READ MORE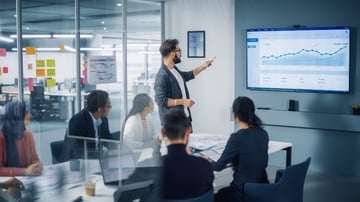 There are a few key process steps to creating a strategic plan for business growth. The first is documenting where you stand today ...READ MORE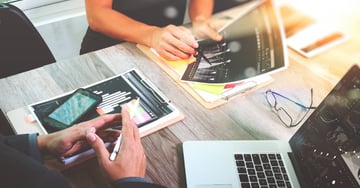 To execute a high-multiple sale for any business, you need the right buyer. Finding that buyer is a challenge in any economy, but ...READ MORE
On-Demand Webcasts
Click the links below to watch Redpath webcasts on-demand.